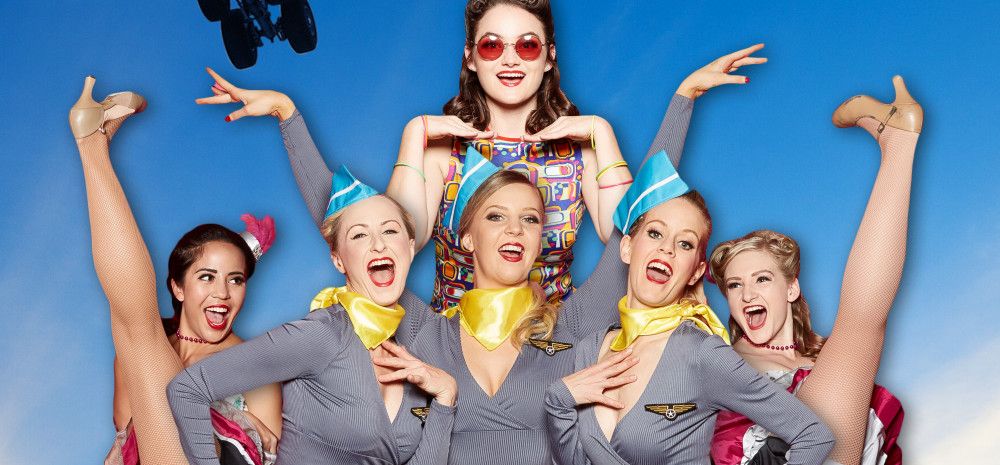 Travel with Up, Up and Away! in this riotous dance cabaret on a once-in-a-lifetime journey around the world. The sassy stewardesses are your live In-Flight Entertainment System which features more than enough razzle-dazzle from the Swing and Retro eras to keep you occupied during your fabulous journey.
Join the tipsy mile-high shenanigans through spectacular dance numbers and captivating harmonies as the crew from First Class, Business Class and Economy demonstrate what never goes on at 39,000 feet. In fact, the hosties are far more interested in their own comfort than that of their passengers and you are invited to join their escapades as they leap through the skies on an unmissable musical journey.
"Cabin crew, please prepare the cabin for chaos . . . I mean, landing!"
This performance is part of the Drum's Encore Program. All Encore tickets include complimentary morning tea and a parking voucher. Morning tea provided before the show, from 9.30am.
Duration: Approximately 75 minutes
Location
Drum Theatre
Corner Lonsdale and Walker streets, Dandenong
Cost of Event (if any)
Full price: $22; Group (8+): $20; Member: $18