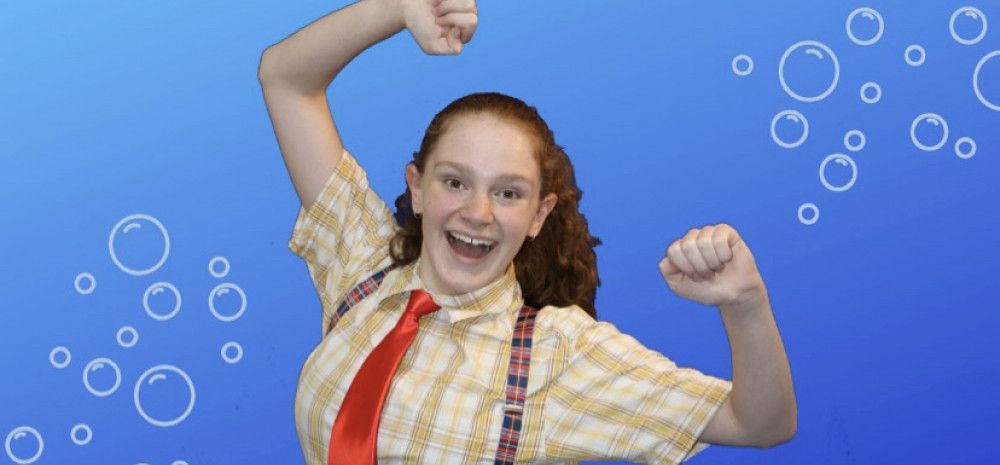 SpongeBob is the musical adaptation of Nickelodeon's long-running animated children's sitcom of the same name. We find ourselves in the undersea city of Bikini Bottom, inhabited by the ever-optimistic yellow sea sponge 'SpongeBob' and his equally quirky circle of friends, Patrick, Squidward, Sandy and the many characters who live in Bikini Bottom.
SpongeBob's pleasant existence is abruptly interrupted when his beloved underwater town, discovers that Mt. Humongous, a nearby volcano, will erupt and completely obliterate Bikini Bottom. SpongeBob, trying to prove to himself and the world that he is not "just a simple sponge," resolves to save the day when everybody else has given up all hope.
SpongeBob the Musical is an incredibly fun and family-friendly show. Its timeless story of identity, crisis, and community is also witty as it examines and critiques the politics of the modern era, and it does so in such a way where children will appreciate and understand the story, while adults read between the lines and extract even more from this unique, creative musical's message.
The power of optimism really can save the day.
Duration: 2 hours and 20 minutes including 20 minute interval
Note: The use of sound effects and smoke is utilised during parts of this show. Suitable for all ages.
Date and Time
Please note: Performance on Friday 12 August is at 7.30pm
Thursday 11 August, 7pm
Friday 12 August, 7.30pm
Saturday 13 August, 12pm
Saturday 13 August, 7pm
Sunday 14 August, 12pm
Sunday 14 August, 7pm
Location
Drum Theatre
Corner Lonsdale and Walker streets, Dandenong
Cost of Event (if any)
Adult: $40; Children (under 17): $30; Concession: $35; Family: $118; Group (10+): $32 pp; Members: $30