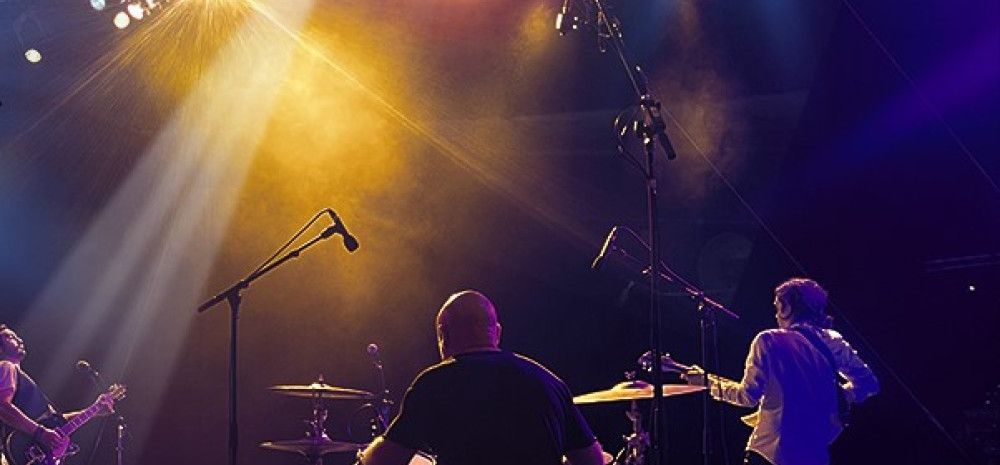 This musical journey will take you from the early Beatles days to their critically acclaimed solo careers, performing masterpieces from John, Paul, George and Ringo, as well as hits from Wings, Traveling Wilburys, Jeff Lynne, ELO and Oasis.
Beatles Legacy features some of Australia's finest musicians: Ripley Smith (The Voice, Sessions, 21/20), James Wally Howlett (The Elliotts, 21/20), Paul Monger (21/20, Hollywood Zoo), Alby Stefani (Geisha, 21/20) and Robbie Elliott (The Elliotts). This is a must-see musical extravaganza.
This performance is part of the Drum's Encore Program. All Encore tickets include complimentary morning tea and a parking voucher. Morning tea is provided before the show, from 9.30am.
Duration: 85 minutes, no interval
If you require additional assistance to participate, please get in contact with us.
Date and Time
Thursday 15 June, 10.30am-11.55am
Location
Drum Theatre
Corner Walker and Lonsdale streets, Dandenong
Cost of Event (if any)
Full Price: $22; Group (8+): $20; Member: $18
Add to Calendar
2023-06-15 10:30:00
2023-06-15 10:30:00
Beatles Legacy
This musical journey will take you from the early Beatles days to their critically acclaimed solo careers, performing masterpieces from John, Paul, George and Ringo, as well as hits from Wings, Traveling Wilburys, Jeff Lynne, ELO and Oasis. Beatles Legacy features some of Australia's finest musicians: Ripley Smith (The Voice, Sessions, 21/20), James Wally Howlett (The Elliotts, 21/20), Paul Monger (21/20, Hollywood Zoo), Alby Stefani (Geisha, 21/20) and Robbie Elliott (The Elliotts). This is a must-see musical extravaganza. This performance is part of the Drum's Encore Program. All Encore tickets include complimentary morning tea and a parking voucher. Morning tea is provided before the show, from 9.30am. Duration: 85 minutes, no interval
Australia/Melbourne
public