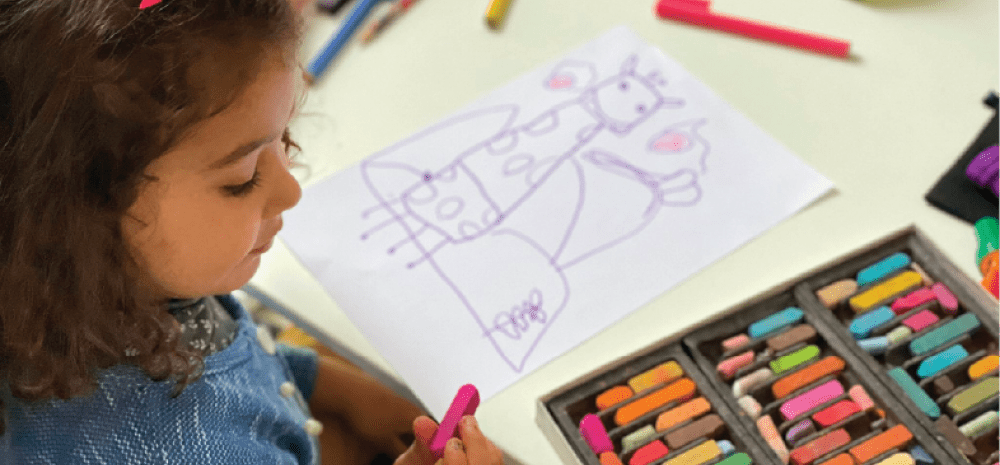 Bukjeh, together with the Drum Theatre bring you Home Away From Home, a school holiday arts program for children aged 3 to 17 years. The classes have been made with and for culturally diverse families and they will be conducted in English and Arabic.
Between Monday 20 September and Friday 1 October, Bukjeh will deliver interactive online classes in storytelling, cooking, movement and dance, creative writing, podcasting, crafts and visual arts for our communities in the City of Greater Dandenong.
Sessions and free and are specific to ages and these are clearly identified in the program. You can attend as many classes as you like.
Bukjeh is a collaboration with an amazing diaspora of artists from all over the world.
Day 7 Program
Time: 10am - 11am
Discover the difference between mood, emotions and feelings in your body, by exploring the use of Tension/Strength/Relaxation, Breath, Sound, Postural Organisation, Facial Expression and Space Disposition.
Travelling Through Films - TEENS
Time: 12pm - 1pm
Getting connected with people coming from different cultures through films.
Icebreaker and Listening Skills
Time: 2pm - 3pm
Let's do an icebreaker and fun games workshop
Registrations
Registrations are required for this event. Select the 'Register now' button below.
Location
This program will be delivered online via Zoom. This is a live streamed event which is accessed via a link, which you will receive when your booking is confirmed via email.
Participants will require the following
An email address
Smartphone, tablet or computer with internet access
Free event. Registrations required.
Online - Zoom (Live Streamed)
Add to Calendar Disabled