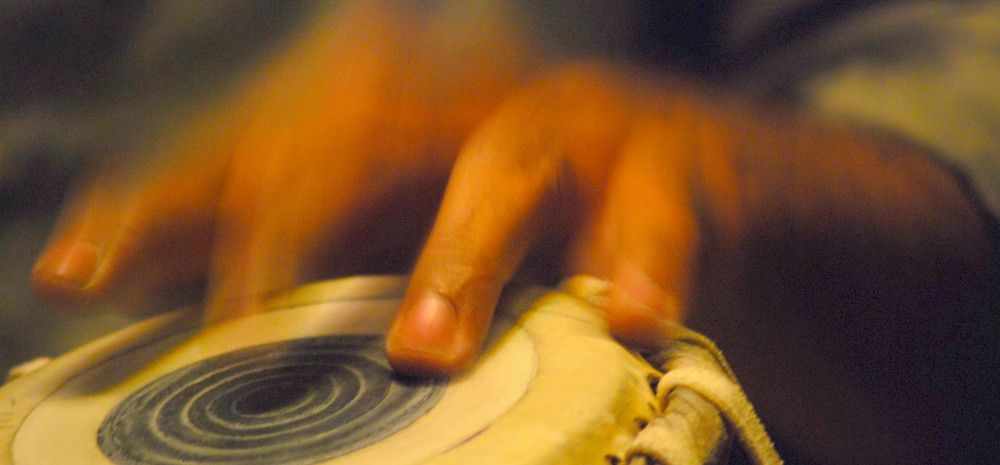 The Drum Theatre is presenting this outdoor event – Dawn Raga in Harmony Square.

As we begin a fresh new year full of possibilities, you are invited to awaken your senses through the sounds of Indian classical music. Be immersed in the meditative and spiritual sounds of the sitar, flute, veena and voice with the uplifting beats of the tabla. The Dawn Raga concerts have been curated by renowned artists Jay Dabgar (tabla) and Hari Sivanesan (veena) and will feature some of the best exponents of this form of classical music.

A Raga, in Indian classical music, is the melodic framework for improvisation and composition. It is based on a scale with a given set of notes, a typical order in which they appear in melodies, and characteristic musical motifs. By using only these notes, by emphasizing certain degrees of the scale, and by going from note to note, the performer sets out to create a mood or atmosphere.

We will be serving complementary cups of chai on the day. You may wish to bring a cushion, mat, or stool to sit on.

Duration: 60 minutes
Booking
Bookings are not necessary for this event. Staff will assist you to register your attendance on site.
Location
This program will be delivered in person at the location listed below.
Participants will require the following
Contact details (Name, email address, contact number) to check-in on the day
Smartphone/smart device to scan QR Code (If you do not, there will be staff to check you in)
Face mask
The Drum Theatre COVID Safe Plan
All COVIDSafe guidelines will be fully met to ensure public safety for this event. All attendees will be checked in via QR code.

This event will be held outdoors in Harmony Square.
This event is brought to you by Multicultural Arts Victoria.
Free Event. No registrations required
In person event at Venue
Add to Calendar Disabled