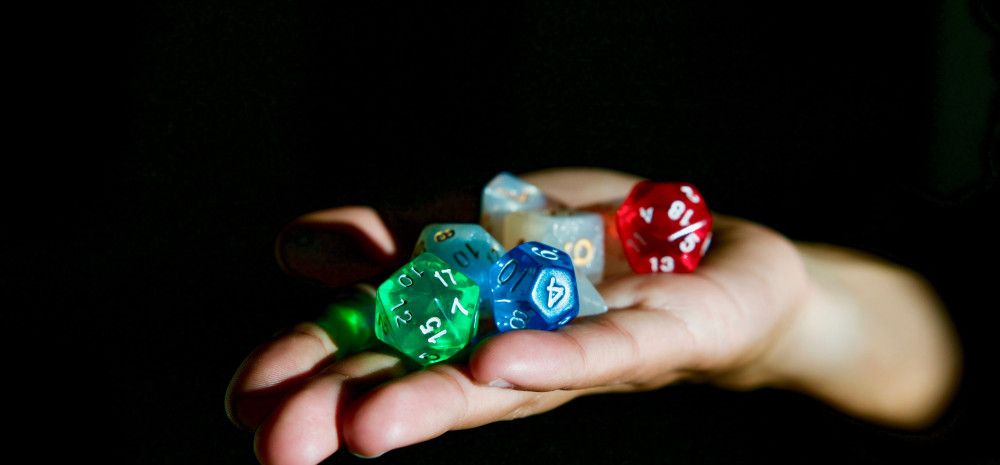 Each month Drum Theatre will host a games night to encourage a different type of creative play.
Come down and play Dungeons and Dragons, Pokémon TCG, Magic: The Gathering, Warhammer and Middle Earth.
We will also have tables and games set up for free play or bring your own.
Entry is free and no sign-up required.
All levels of experience are welcome so bring your friends, your favourite game and enjoy a night of fun at the Drum.
Games featured:
Pokémon TCG
Dungeons and Dragons
Magic: The Gathering
Warhammer
Free play (BYO games or try our collection)
Mini painting tables
If you require additional assistance to participate, please get in contact with us.
Date and Time
Tuesday 24 January, 6.30pm
Tuesday 21 February, 6.30pm
Tuesday 14 March, 6.30pm
Tuesday 18 April, 6.30pm
Tuesday 23 May, 6.30pm (Held at Walker Street Gallery)
Tuesday 27 June, 6.30pm
Location
Drum Theatre
Corner Walker Street and Lonsdale Street, Dandenong
Cost of Event (if any)
Free event. No bookings required.
Add to Calendar
2023-02-21 18:30:00
2023-02-21 18:30:00
Drum Theatre Games Night
Each month Drum Theatre will host a games night to encourage a different type of creative play. Come down and play Dungeons and Dragons, Pokémon TCG, Magic: The Gathering, Warhammer and Middle Earth. We will also have tables and games set up for free play or bring your own. Entry is free and no sign-up required. All levels of experience are welcome so bring your friends, your favourite game and enjoy a night of fun at the Drum. Games featured: Pokémon TCG Dungeons and Dragons Magic: The Gathering Warhammer Free play (BYO games or try our collection) Mini painting tables
Australia/Melbourne
public