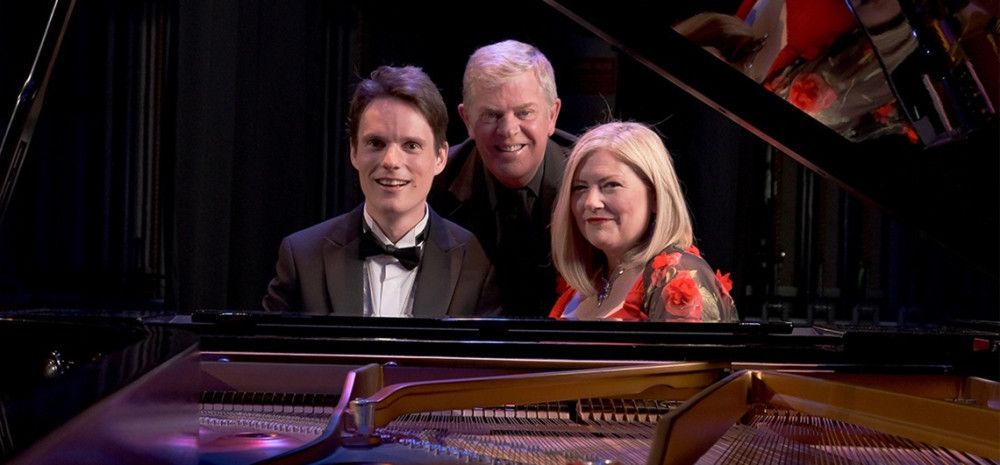 Join the Promac gang in this fast-paced, beautifully sung production with plenty of laughs along the way, as they celebrate 25 years of performing Gilbert and Sullivan productions around Australia.
In Gilbert, Sullivan and The Great Composers, you'll enjoy a selection of hits and highlights of the most popular G&S musicals, such as HMS Pinafore, The Gondoliers, Pirates of Penzance, and The Mikado, plus other great hits from many great composing duos. Enjoy the works of hit writing duos such as Lerner and Lowe, Webber and Rice and The Gershwin Brothers to name but a few, with a touch of Puccini and Chopin thrown in.
Starring in this production will be popular Australian tenor Roy Best, international soprano Alison Jones, and backed on the grand piano by Australia's fastest rising concert pianist William Schmidt.
Chris McKenna will narrate this production that is sure to be a hit.
This performance is part of the Drum's Encore Program. All Encore tickets include complimentary morning tea and a parking voucher. Morning tea is provided before the show, from 9.30am.
Duration: 75 minutes, no interval
If you require additional assistance to participate, please get in contact with us.
Date and Time
Thursday 16 November, 10.30am
Location
Drum Theatre
Corner Walker and Lonsdale Street, Dandenong
Cost of Event (if any)
Full Price: $22; Group (8+): $20; Member: $18
Add to Calendar
2023-11-16 10:30:00
2023-11-16 10:30:00
Gilbert, Sullivan and the Great Composers
Join the Promac gang in this fast-paced, beautifully sung production with plenty of laughs along the way, as they celebrate 25 years of performing Gilbert and Sullivan productions around Australia. In Gilbert, Sullivan and The Great Composers, you'll enjoy a selection of hits and highlights of the most popular G&S musicals, such as HMS Pinafore, The Gondoliers, Pirates of Penzance, and The Mikado, plus other great hits from many great composing duos. Enjoy the works of hit writing duos such as Lerner and Lowe, Webber and Rice and The Gershwin Brothers to name but a few, with a touch of Puccini and Chopin thrown in. Starring in this production will be popular Australian tenor Roy Best, international soprano Alison Jones, and backed on the grand piano by Australia's fastest rising concert pianist William Schmidt. Chris McKenna will narrate this production that is sure to be a hit. This performance is part of the Drum's Encore Program. All Encore tickets include complimentary morning tea and a parking voucher. Morning tea is provided before the show, from 9.30am. Duration: 75 minutes, no interval
Australia/Melbourne
public