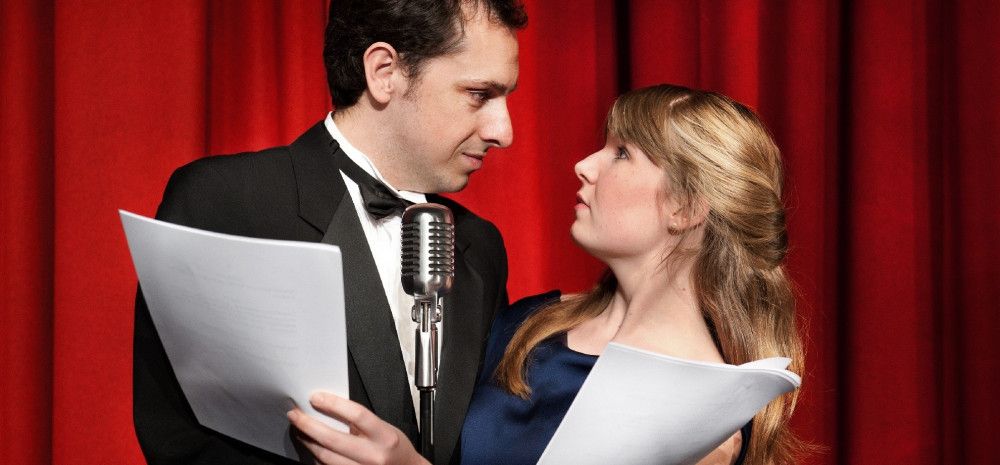 See Gone with the Wind performed on stage as a classic radio play. Set against the American Civil War, Gone With The Wind is the stirring story of Scarlett O'Hara and her romance with the debonair Rhett Butler. The story has intrigued several generations since the book was first published, and the 1939 movie is still the highest grossing film of all time.
The Lux Radio Theatre company has become an audience favourite. It started with a series of productions at Arts Centre Melbourne and has toured widely in Victoria and Queensland, to the Brisbane Festival, Noosa Longweekend, and the Castlemaine Festival. Its group of distinguished actors double roles, create live sound effects and perform classic soap commercials. Versatile actor and Cop Shop star Gil Tucker joins a company which includes Paul David Goddard, featured actor from Red Stitch theatre Dion Mills, Rosalind Mackay and with Lucy Gransbury as Scarlett O'Hara.
This performance is part of the Drum's Encore Program. All Encore tickets include complimentary morning tea and a parking voucher.
Duration: 75 minutes
Booking
To book please purchase a ticket through our booking system. Select the 'Book now' button below or telephone our friendly box office team on 8571 1666.
Location
This program will be delivered in person at the location listed below.
Participants will require the following
Ticket
Contact details (Name, email address, contact number) to check-in on the day
Smartphone/smart device to scan QR Code (If you do not, there will be staff to check you in)
Proof of vaccination (COVID-19 digital certificate) or a medical exemption will be required upon entry. Find out how you can get your COVID-19 digital certificate.
Face masks must be carried and worn if social distancing cannot be maintained
The Drum Theatre COVID Safe Plan
To meet COVIDSafe requirements, please be aware some programs and events may be moved online or cancelled.
All COVIDSafe guidelines will be fully met to ensure public safety for this event. All attendees must be checked in.
Full Price: $22; Group (8+): $20; Member: $18
In person event at Venue
Date Description
Thursday 17 February, 10.30am
Add to Calendar Disabled