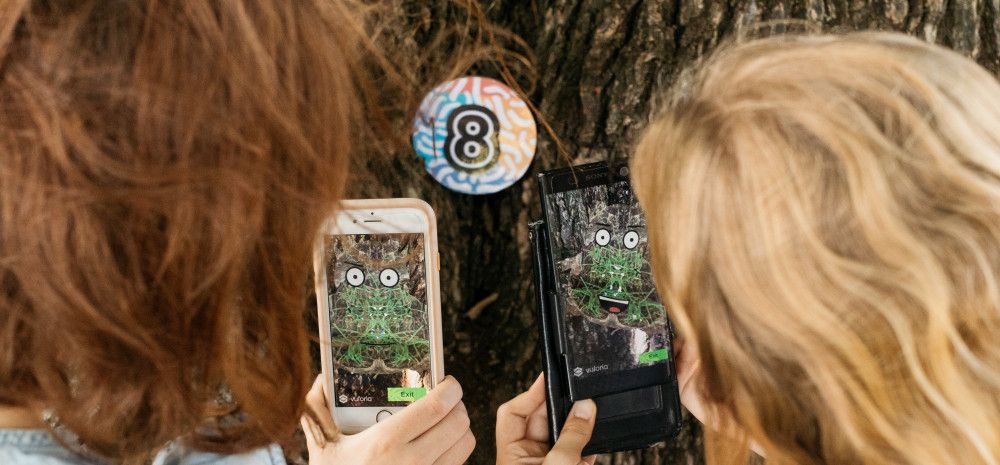 Let The Hunt Begin
Ever wondered what your favorite tree in the park was thinking? What does your toaster think about your choice of cheese spread?
Part laboratory, part performance and all imagination, Hidden Creature Gallery is an exciting interactive work for school-aged children and their families. Existing between the digital and the real, this work empowers young people to bring to life the places and objects around them and give them voice.
Using extensive experience, Arena Theatre Company will create an immersive and fun space that blends nature and technology. The process of making the creatures encourages the students to think about their community connections and identity by revealing the experiences they share. The creation of these creatures is a celebration of shared culture and of the individual imagination.
Combining inspiring art and cutting edge technology Hidden Creature Gallery is enjoyable, entertaining and educational for everyone.
Just drop in. Visit the Drum Theatre between 20 September and 1 October and there will be about 30 hidden creatures for you to hunt with your smartphone.
Age recommendation: all ages
Duration: The creature hunt is available from 20 September to 1 October between 10am and 4pm. You can take as little or as much time as you like.
Booking
This event is free and booking is not required. Just drop in.
Location
This activity will be delivered in person at the location listed below.
Participants will require the following
Contact details (Name, email address, contact number) to check-in on the day
Smartphone/smart device to scan QR Code (If you do not, there will be staff to check you in)
Face mask
The Drum Theatre COVID Safe Plan
To meet COVIDSafe requirements, please be aware some programs and events may be moved online or cancelled.
All COVIDSafe guidelines will be fully met to ensure public safety for this event. All attendees must be checked in via QR code.
Free event. No bookings required.
In person event at Venue
Add to Calendar Disabled