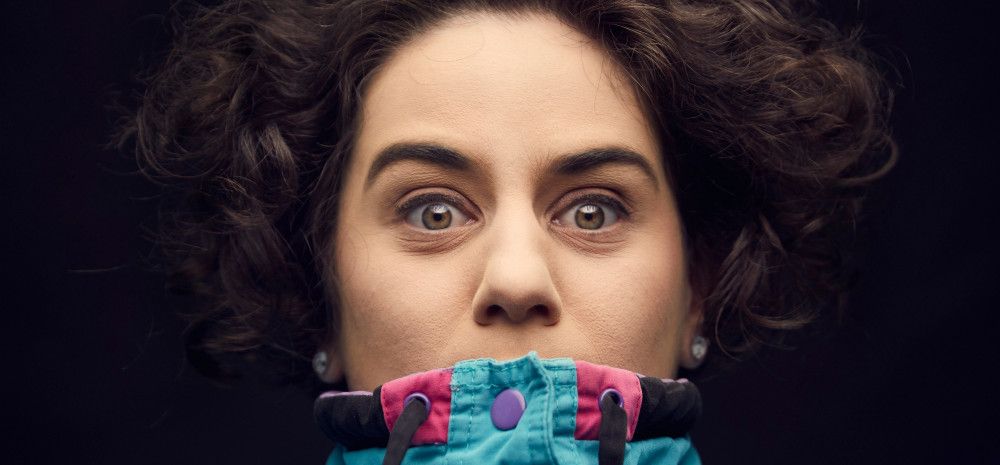 An entertaining musical comedy exploration of bullying and our school system, featuring Jude Perl's unique brand of stream-of-consciousness style song writing, Participation Award presents a historically accurate (*citation needed) show, which begs the age-old question – why does school suck so much?
Is it the compulsory sporting events? The one size fits all grading methods? Maintaining your precarious position in a volatile social food chain? Or is it just the arbitrary bullying?
Delivered with her signature high-energy, highawkward, vulnerable-when-no-one-asked-her-to-be musical storytelling, Jude explores confrontation through the ages (her ages).
Jude Perl is a multi-award winning singer, songwriter and comedian based in Melbourne. In her hometown, she has created a name for herself by writing and performing hilarious, yet brutally honest, stream-of-consciousness style lyrics, set to undeniably catchy and well-crafted songs.
Duration: 60 minutes
Note: Recommended for ages 15+
Reviews
"Jude, you made me laugh, cry and then do that weird laugh-cry thing where you aren't exactly sure what emotions you're feeling but snot and tears are dribbling down your face and yet you're still laughing." - AU Review
"These songs are not only funny, but also infinitely better composed than many of the songs on commercial radio." - AU Review
"One of the most genuine, honest feeling performers going around." - Theatre People
Date and Time
Saturday 5 November - 8pm
Location
Drum Theatre
Corner Walker and Lonsdale streets, Dandenong
Cost of Event (if any)
Adult: $28; Concession: $25; Group (8+): $22 pp; Drum Members: $22; Youth U30: $18