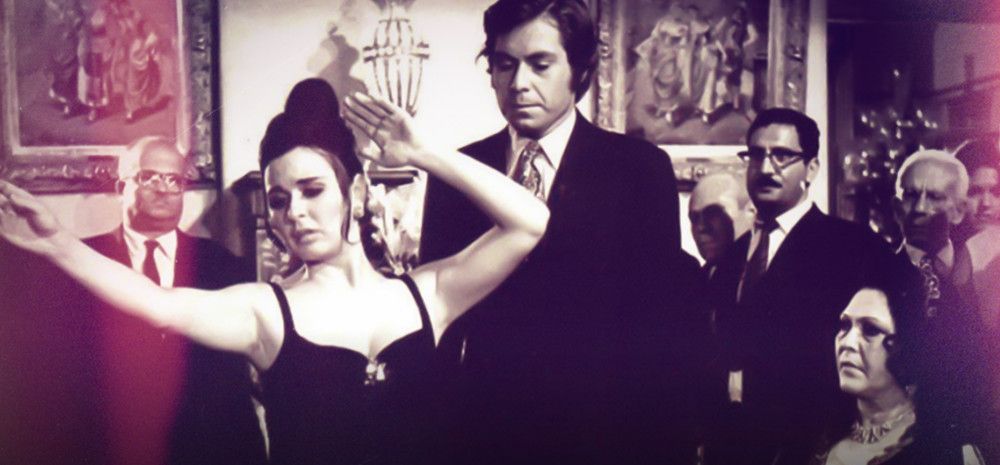 What could be better than community coming together to socialise at the movies?
An uproarious Arabic comedy film guaranteed to have you laughing out loud, Khally Ballak Men ZouZou combines drama, comedy, and music.
Profits from this event will be going to the AHL Masr Hospital to support the less fortunate.
Duration: Film runs for 2 hours and 12 minutes, event runs for 4 hours in total
Note: Film will be screened in Egyptian Arabic, with English subtitles
Khalli Balak Min Zuzu (1972)
A girl leaves behind her past life of dancing at Mohamed 'Aly street and enters college. Her ambition is to acquire knowledge and to leave behind her former life. She finds herself in a relationship with a young man from an affluent background and thus enters a struggle which defines events in the film.
Director: Hassan El Emam
Writer: Hassan El Emam
Scriptwriter: Salah Gaheen
Cast: Soad Hosny - Hussein Fahmy - Taheyya Kariokka - Samir Ghanem - Nabila El Sayed - Mohye Ismail
زينب أو كما يلقبها الجميع زوزو، ابنة الراقصة نعيمة ألماظية، فتاة تنتقل بعالمها من شارع محمد على وراقصاته إلى الجامعة، تطمح إلى التعليم وترك هذه المهنة لكنها ترتبط بقصة حب مع شاب من الطبقة الغنية، وتعيش صراعًا نفسيًا بين زينب الطالبة الجامعية والحبيبة وبين زوزو ابنة شارع محمد علي.
ﺇﺧﺮاﺝ: حسن الإمام
ﺗﺄﻟﻴﻒ: حسن الإمام
سيناريو وحوار: صلاح جاهين
طاقم العمل: سعاد حسني - حسين فهمي - تحية كاريوكا - سمير غانم - نبيلة السيد - محيي إسماعيل
Presented by The Light Of Diversity Inc. (Ein Al Cinema).
Proudly Sponsored by ART and Realty International Group Pty Ltd.
Proceeds from this event will be donated to Ahl Masr Hospital.
Proudly supported by the Australian Arab Chamber of Commerce and Industry.
If you require additional assistance to participate, please get in contact with us.
Date and Time
Saturday 8 July, 7pm-11pm
Location
Drum Theatre
Corner Lonsdale and Walker streets, Dandenong
Cost of Event (if any)
Adult: $24.95; Concession: $18.95; Child: $18.95