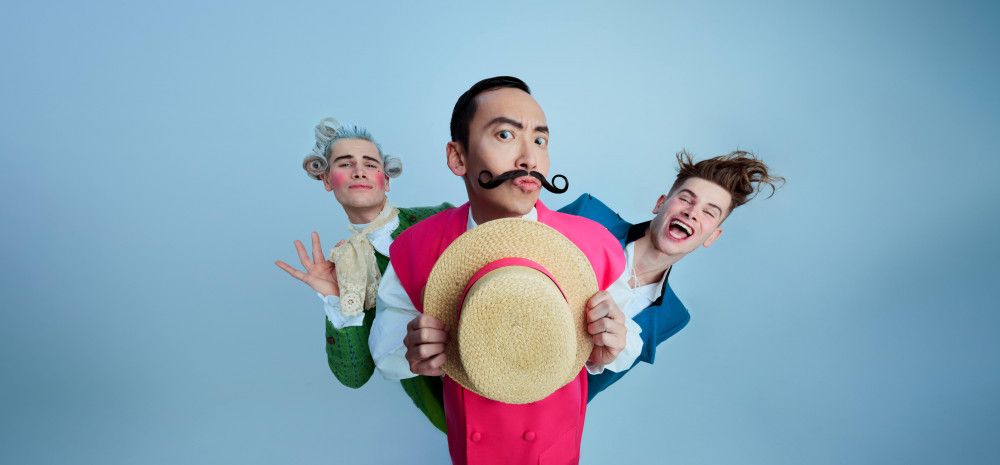 Drum Theatre and Opera Australia are thrilled to present the opening weekend of Opera Australia's 2022 National Tour of 'The Barber of Seville' Rossini. This production will feature a local children's chorus performed by the Keerthana Music School (Artistic Director - Uthra Vijay) in partnership with Sangam and Drum Theatre.
Opera Australia's finest voices and a live orchestra deliver a score that is instantly familiar from movies, cartoons and commercials. Delight in a riotous romp along the road to true love. This is opera at its light-hearted, effervescent best.
Beyond haircuts and beard trims, this canny barber is the city's matchmaking maestro.
Almaviva is wealthy, stealthy and head over heels. Smitten Rosina is witty and pretty with razor-sharp smarts. She's also inconveniently betrothed. They need a plan. Time to call on: Fi-ga-ro! Figaro! Figaro!
The stage is set for comic chaos. Our enterprising barber Figaro has wits and tricks as sharp as his scissors. It takes all of his clever disguises, subterfuge and scheming to wrangle a romantic encounter for the would-be lovers.
The Barber of Seville fizzes and pops with lyrical acrobatics and irrepressibly funny characters. Rossini's most famous 'opera buffa' is a musical masterpiece with a storyline that would be equally at home in a Hollywood rom-com. Here, the frothy humour is intoxicating and the chorus revels in every uproarious escapade.
Presented by Drum Theatre and Opera Australia.
Note: Sung in Italian with English surtitles. Performed with a Live Chamber Orchestra. Directed by Priscilla Jackman
Date and Time
Friday 15 July, 7.30pm
Saturday 16 July, 7.30pm
Location
Drum Theatre
Corner Lonsdale and Walker streets, Dandenong
Cost of Event (if any)
A-Reserve: Adult: $75; Concession: $65; Members: $60; Group (10+): $65 pp; Under 30: $30. B-Reserve: Adult: $65; Concession: $55; Members: $50; Group (10+): $55 pp; Under 30: $25