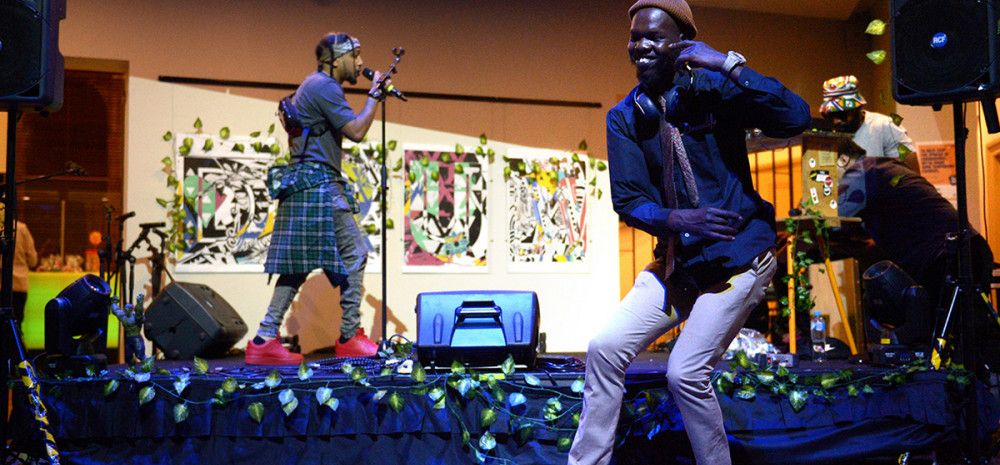 Our Beat is a monthly open stage night that brings together musicians, artists, actors, comedians, dancers and the community. This is more than a gig – it's a chance to connect with like-minded people, meet local talent and even take the stage yourself. Free event for all people and all art forms.
The Drum is a space for local artists supporting them to create new work, build networks and realise their aspirations. Previous Our Beat sessions gave us spoken word, dancehall, DJs, freestyle hip-hop, stripped back neo-soul and featured works from local graphic artists.
Hosted by Mr. Congo, each monthly instalment is a unique experience created by everyone there, whether you're on the stage or vibing out in the audience. Our Beat is coming back swinging in 2022 with some huge moves so come down and make something happen.
If you want to be part of Our Beat fill in our expression of interest form here or just come down on the night.
Location
Drum Theatre
Lonsdale and Walker Streets, Dandenong VIC 3175, Australia
Cost of Event (if any)
Free event. No registrations required.