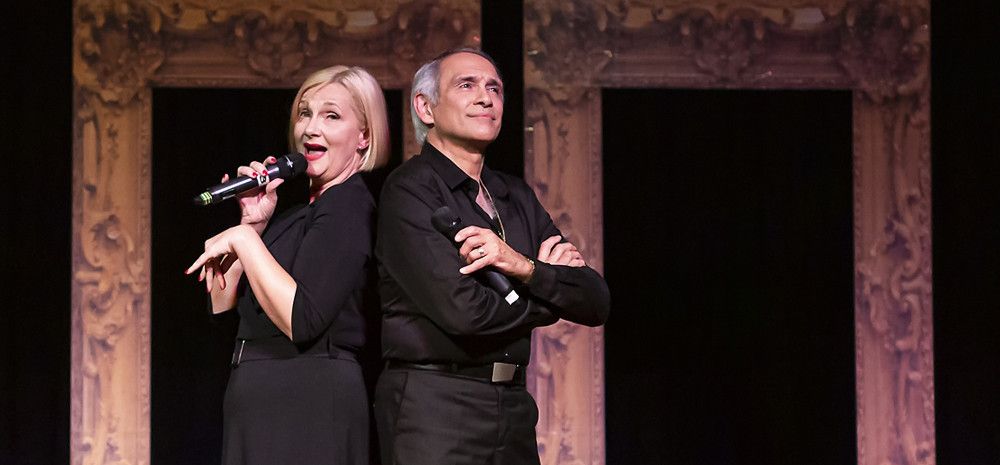 Embark on a journey into the fascinating world of French popular music where the real stars are the famous songs of Edith Piaf and Charles Aznavour. Milord, No Regrets, Yesterday When I Was Young, She . . .
From obscure beginnings, on street corners for Piaf and in shady Parisian Cabarets for Aznavour, they went on to conquer the world.
The ability to tell a story trough song, together with their inner talent and self-determination were the key elements that took them to some of the most prestigious theatres and concert halls around the globe.
Piaf and Aznavour are the embodiment of French artistry and their songs continue to captivate audiences worldwide. Back In Time is a window into the brilliance and artistic legacy of these legendary artistes. With individuality and rousing storytelling, this superb international cast breathes new life into the songs we have all come to love over the decades.
This performance is part of the Drum's Encore Program. All Encore tickets include complimentary morning tea and a parking voucher. Morning tea provided before the show, from 9.30am.

Duration: 75 minutes
Note: this show is performed in English and in French.
Review
"It was a great privilege and delight to present the world premiere of the PIAF AND AZNAVOUR Show at the Blue Mountains Theatre in June 2019. A fantastic show that celebrates everything that is wonderful about France. The artists and music were outstanding and the audience loved it." - Yvonne Hellmers, Programs Coordinator Blue Mountains Theatre
Location
Drum Theatre
Corner Lonsdale and Walker streets, Dandenong
Cost of Event (if any)
Full price: $22; Group (8+): $20; Member: $18