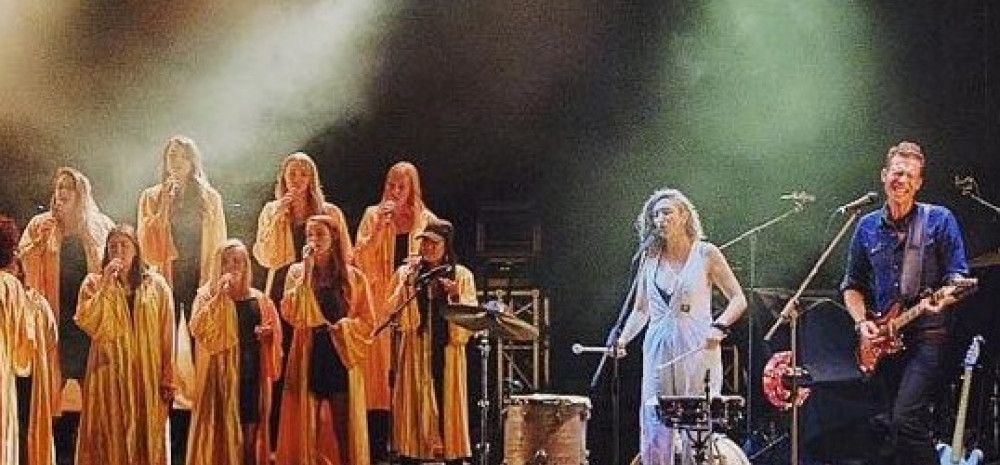 This soulful collaboration will unearth and renew your town's passion for music and connection through community and voice. ARIA-nominated Mama Kin, producer Dingo Spender, Choir Master Virginia Bott and a local choir will share a residency and live performance experience to create the Sound of Your Town.
Mama Kin Spender's songs rattle, roll and tremble, from block party to heart rending ballad. With a sound that is as raw as it is joyful, Mama Kin Spender is an openhearted burst of sincerity, wonder and adventure.
This once-in-a-lifetime experience is unmissable for music fans, local choirs and their families. Sound of Your Town will take your town's passion for music, storytelling and community to new heights through this joyous collaborative experience.
Duration: 120 minutes including interval
Note: Recommended for ages 12+
Reviews
"Earthy, Rousing and Universal." - The Music
"They breathe soul and vitality." - Rolling Stones Magazine
Date and Time
Saturday 29 October - 7.30pm
Location
Drum Theatre
Corner Lonsdale and Walker streets, Dandenong
Cost of Event (if any)
Adult: $28; Concession: $25; Group (8+): $22 pp; Drum Members: $22; Youth U30: $18