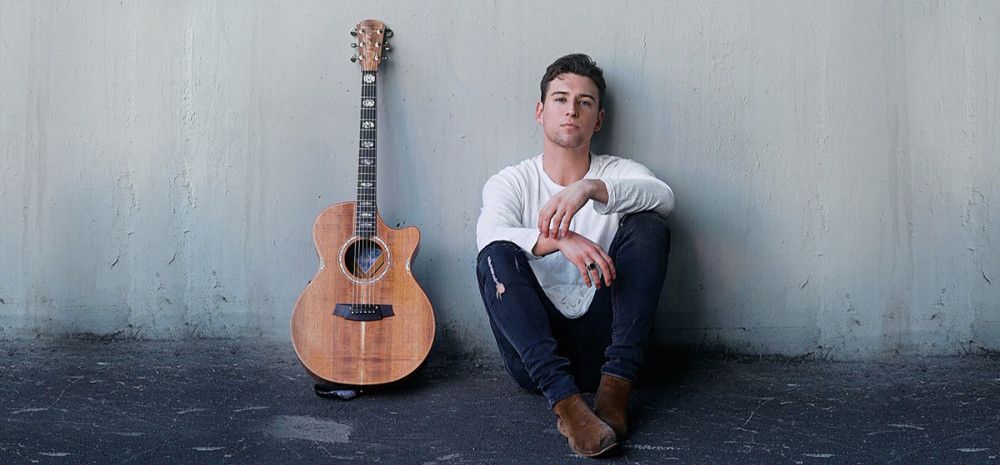 Taylor Henderson takes "The A-Team" on tour . . .
A special two-hour concert in two sets – Mine, His and Inspirations.
A powerful and emotive performance of his multi-platinum selling hits 'When You Were Mine', 'Borrow My Heart' and 'Already Gone'.
Followed by Taylor Henderson's handpicked favourites from one of his biggest influences, Ed Sheeran.
Set one
All of Taylor Henderson's award-winning hits from his platinum-selling albums 'Self-Titled' and 'Burnt Letters' plus a selection of songs from singer-songwriters that have shaped the world of music today.
They have inspired him to pick up a guitar and write a lyric and dare to walk on stage to bare his soul, and they have helped sculpt and express the artist he is today.
Set two
The greatest hits from Ed Sheeran's history-making albums X + and ÷.
Featuring songs such as 'Lego House', 'Thinking Out Loud', 'Shape Of You' and a playlist that will have you singing along.
Ed Sheeran had been a significant force in Taylor Henderson's creative life, and he is so excited to be able to perform the songs that have fuelled the flames of creativity in his journey so far.

Don't miss out on the opportunity to witness this rare event.
Booking
To book please purchase a ticket through our booking system. Select the 'Book now' button below or call our friendly box office team on 8571 1666.
Location
Drum Theatre, corner Lonsdale and Walker streets, Dandenong

Duration: 120 minutes including an interval
All Tickets: $50
Add to Calendar
2021-06-26 20:00:00
2021-06-26 20:00:00
Taylor Henderson, The A-Team Tour
Taylor Henderson takes "The A-Team" on tour . . . A special two-hour concert in two sets – Mine, His and Inspirations. A powerful and emotive performance of his multi-platinum selling hits 'When You Were Mine', 'Borrow My Heart' and 'Already Gone'. Followed by Taylor Henderson's handpicked favourites from one of his biggest influences, Ed Sheeran. Set one All of Taylor Henderson's award-winning hits from his platinum-selling albums 'Self-Titled' and 'Burnt Letters' plus a selection of songs from singer-songwriters that have shaped the world of music today. They have inspired him to pick up a guitar and write a lyric and dare to walk on stage to bare his soul, and they have helped sculpt and express the artist he is today. Set two The greatest hits from Ed Sheeran's history-making albums X + and ÷. Featuring songs such as 'Lego House', 'Thinking Out Loud', 'Shape Of You' and a playlist that will have you singing along. Ed Sheeran had been a significant force in Taylor Henderson's creative life, and he is so excited to be able to perform the songs that have fuelled the flames of creativity in his journey so far. Don't miss out on the opportunity to witness this rare event. Booking To book please purchase a ticket through our booking system. Select the 'Book now' button below or call our friendly box office team on 8571 1666. Location Drum Theatre, corner Lonsdale and Walker streets, Dandenong Duration: 120 minutes including an interval
field_contact_details 0
field_contact_details 0
Australia/Melbourne
public