The Drum Theatre is a 518 seat state-of-the-art, purpose built performing arts theatre within the heritage facade of the former Dandenong Town Hall and situated in the heart of central Dandenong.
Drum Theatre engages with artists and the community to host more than 170 performances for over 60,000 patrons each year via a range of professional touring productions, local theatrical performances and community presentations. The theatre develops and promotes the accessibility of the performing arts and continues to consolidate itself as the iconic, cultural heart for Dandenong and a vibrant hub for arts and cultural activity.
The Drum Theatre opened in 2006, retaining the Lonsdale Street façade of the Dandenong Town Hall (originally opened in 1890), an iconic landmark now sporting a red 'drum' that is the core of the theatre building.
As an anchor for city vibrancy and an attractor of audiences that include Dandenong's diverse communities, Drum Theatre is well situated to build engagement with the performing arts for the City of Greater Dandenong's citizens and the one million residents in Melbourne's south-east growth corridor.
Drum Theatre's Vision
Drum Theatre is a vibrant, inclusive and high-quality performing arts venue that is celebrated for its role in arts development and engagement with our community. Drum Theatre provides an intimate, comfortable and engaging environment that:
is a high-quality arts and entertainment facility;
is a leader in arts development and practice;
is an integral part of central Dandenong;
supports a diverse range of programs that are accessible and that entertain, enrich and engage audiences;
attracts a wide and diverse range of community patrons, participants and programmers;
is a place for business and community to interact and meet;
fosters partnerships and networks;
operates in a financially and environmentally sustainable and responsible manner;
showcases the heritage significance of the former Dandenong Town Hall.
Drum Theatre's Strategic Plan
The Drum is central to a vibrant and inclusive community that is rich in Arts and Culture.
The Drum drives accessible community engagement, and participation in the arts through:
Diverse, engaging and accessible programs
Promoting community participation and artist development through arts activities and classes
Being a hub of community engagement
Developing and engaging in community and industry partnerships
Sustainable multi-purpose venue for use by this and future generation
Five Strategic Pillars
Engaged and inspired (A community fully involved with the Arts)
People-centered Programs: Engaging, accessible and sustainable programming
Partners in performance: Collaborative working with arts sector, business, community groups and hirers
Access For All: Affordable and accessible programming for our community
Active and Sustainable (Maximising our usage, building and protecting long term community access)
We are confident that Drum Theatre will continue to deliver great outcomes for our community and will remain the performing arts jewel in Dandenong's crown.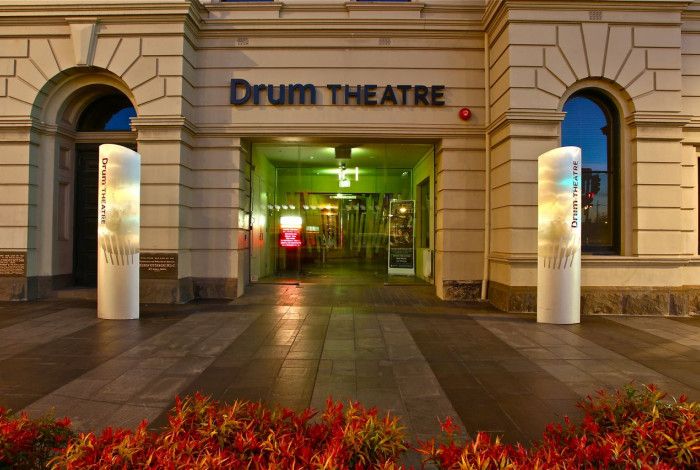 Interested in joining the team? We have a range of roles, including volunteer and internship opportunities.